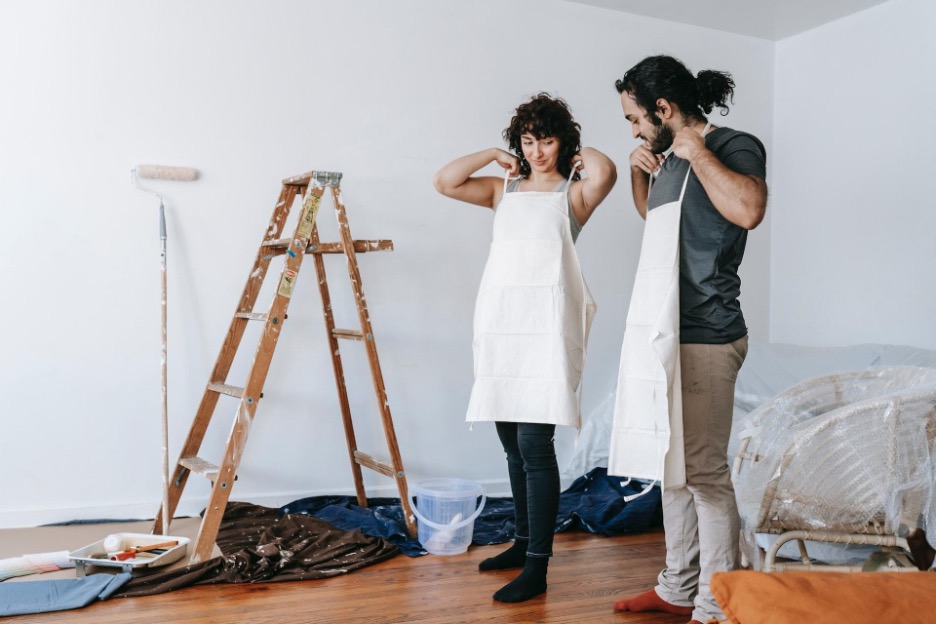 You're gearing up to renovate your home – or maybe you're still in the market for a new home, and you're daydreaming about potential renovations. Either way, there are a lot of exciting things to consider. Here, HomeownerBliss.info presents how to kick off the renovation process, from coming up with multiple uses for certain rooms to learning the ins and outs of contractor software.
Plan for Renovations
Deciding on the specific renovations you want to invest in should be your first step. From remodeling your entire home to finishing your basement, you'll want to nail down the details. If you're planning on selling your home after renovating it, it's wise to view recently sold homes to determine which types of amenities buyers most desire. You may even be able to transform certain rooms into multi-use spaces to get more out of your renovation investment. For example, you can add a home office that doubles as a
guest room by purchasing a sleeper sofa, storing bedding in an ottoman or wall cabinets, and even putting up a full-length mirror.
Although it's not an official part of the renovation process, be prepared to deal with a lot of noise and dust. Look into some carcinogen-free cleaning products to help you keep your living spaces clean and functional during the construction process. You may be surprised to learn how many common household cleaning products contain toxic chemicals, like Phthalates and formaldehyde.
Research Contractor Software
Renovations can get complicated. Brushing up on the software that your contractors are likely to use can clear things up for you. Your contractors will definitely utilize bookkeeping software, and they may use separate invoicing software. Furthermore, if you're hiring a landscaping contractor for outdoor work, by selecting landscape design software, they can create accurate estimates and easily manage timelines.
Outline Your Budget
If you're still not sure how much your project will cost, it's time to break down the numbers. To get the most accurate assessment, start reaching out to local friends who have undertaken similar projects and find out how much they ultimately paid. You'll also want to ask potential contractors for estimates, but be aware that the final costs are generally inflated. Include the costs of any permits you might need.
Look into the projects that promise the highest ROI (return on investment). Usually bathrooms and kitchens are key selling and appraisal points. If you choose to renovate your kitchen, do it right. Don't just add new flooring over the old stuff or new countertops over old cabinets. You will end up spending lots of money and getting a lower ROI.
Use this opportunity to also look into alternative energy options that could save you money for home or business use. Check out Firewheel Power for reliable energy options at a fraction of the big name competitors' prices.
Choose Contractors
In addition to considering estimates from different contractors, you'll also need to think about a few other factors before you decide who to hire. House Method recommends checking their licenses, reading their reviews online, verifying that they are bonded and insured, and viewing examples of their previous projects in their portfolios.
Communicating With Contractors
As your project begins, you'll need to communicate with your contractors frequently. It's important to be responsive so that you can check in on how the project is going and deal with any problems as they arise. ACP Construction Elevator recommends establishing a mode of communication first, whether you'd prefer to text, call, or email each other to discuss updates. When you talk to contractors, ask specific questions rather than just requesting general updates.
Be Considerate to Your Neighbors
Have you ever lived next door to a property where ongoing construction was taking place? If you've been in this position before, you know just how noisy it can get. Perhaps you live far away from your nearest neighbors, so you're not too worried about anyone hearing construction noise from your home. But if you live right next door or share a wall, it's courteous to give your neighbors a heads-up that you'll be starting renovations soon. If they work from home or have young children at home, they may want to get out of the house while things are noisy next door. By letting them know about your plans, they will be able to prepare accordingly.
Create a Plan to Manage Your Home Reno Project
If you're feeling stressed about your renovation project, take a deep breath. As long as you research each step in advance, you'll be able to handle the process with ease. These tips will show you the value of multi-use spaces, the purpose of construction software, and the importance of budgeting.
Photo via Pexels